Deliver services effortlessly
Create intelligent workflows to automate any activity in your organisation to free your customers and siloed team members from repetitive phone calls, error-ridden spreadsheets, and time consuming manual processes.
Book your free discovery call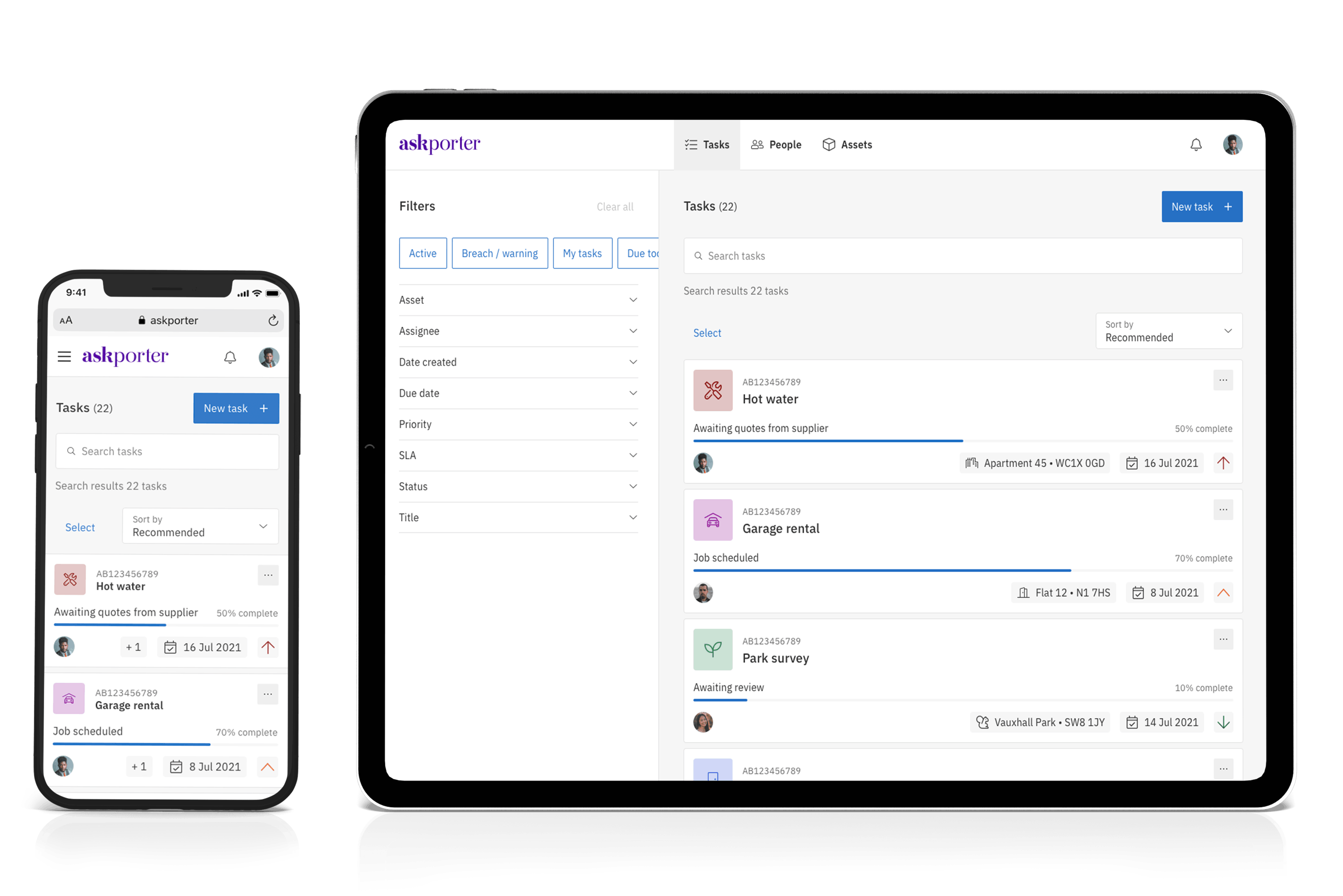 A single platform for your assets, customers, suppliers and tasks
Our platform can be customised perfectly for your business. Ensure all your documents and media are at your fingertips with our secure file attachments, including image resizing and document and content management.

Allow the right people can see the right information with our role-based security model, including support for organisations of users and internal team management.
Invite users to easily interact with the world around them through QR code linking.
Enjoy seamless customer and supplier engagement with privacy-protected, two-way messaging between users and teams. Improve stakeholder relationships using customisable multi-channel notifications.
Intelligently automate your operations with no-code workflows
Enjoy powerful task management with our no-code workflows. Enable requests to be autonomously captured, prioritised, assigned and progressed efficiently and painlessly through to completion with easy to set-up task automation and team assignment rules.
If our platform doesn't have the functionality you require off-the-shelf, you can use our low-code framework to enable specialised tasks to be created to suit any business process.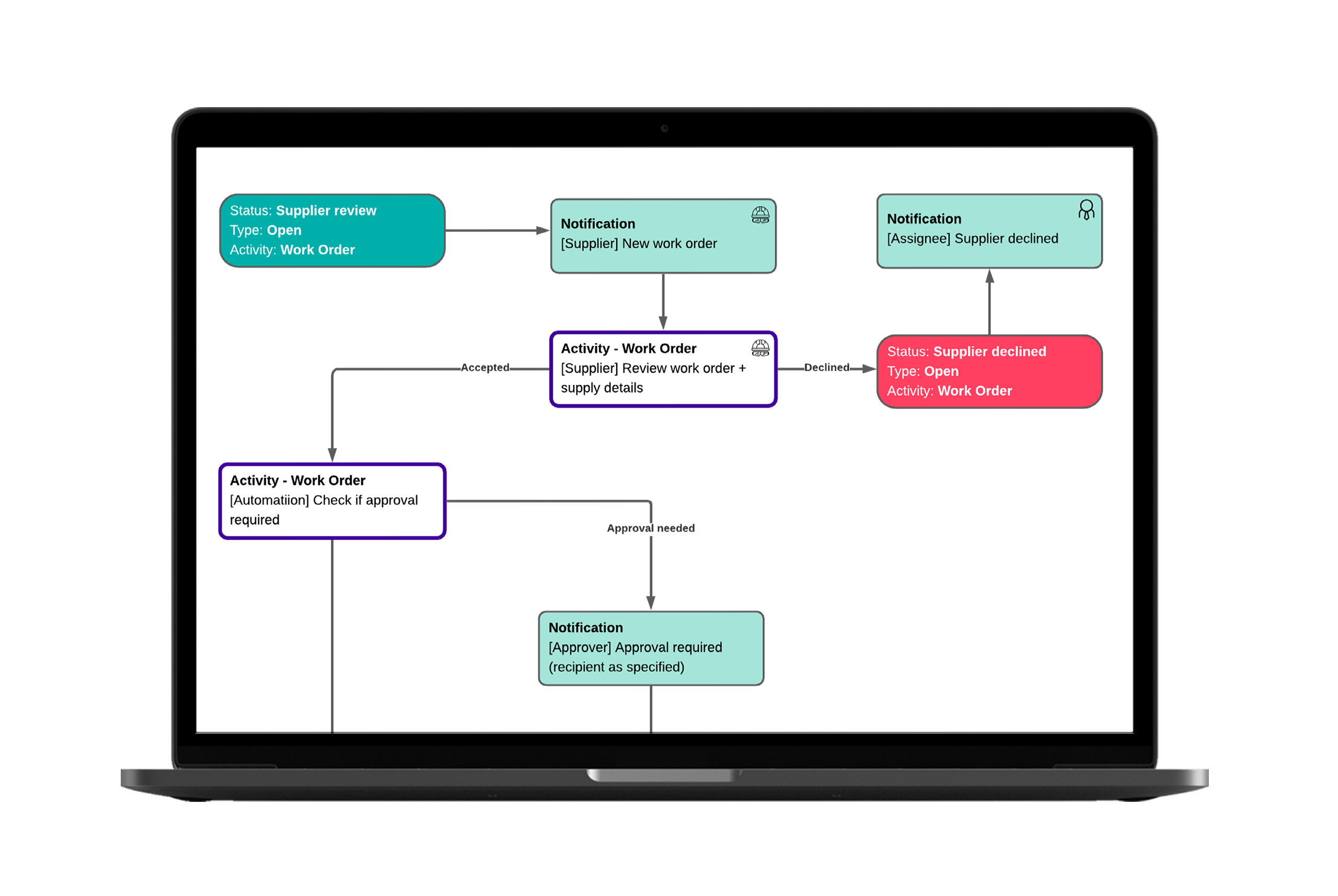 Hand over your repetitive, low value tasks and free your team to help more customers
Discover a faster way to make things happen; use our management platform to turn each manual process into an automated activity. Example activities include:
Scheduling appointments and booking assets
Ordering goods and services and raising work orders
Requesting suppliers to log their work & inspections
Collecting reviews from customers
Receiving payments and digital signing of e-documents
Get in touch to find out more...
Are you ready to upgrade your operational capabilities?
Get in touch to share your operations challenges and find out how you could solve them with our management platform & automated workflows.
Book your free discovery call